Read the full article from the Wisconsin State Journal here. 
Madison is one of the few U.S. metropolitan areas with a rising share of tech jobs, according to a new Brookings Institution report.
And it may gain even more ground in coming years as tensions mount over the high cost of living on the East and West Coasts and over escalating political concerns, the report's co-author says.
Madison ranked No. 20 in its growth in tech jobs between 2013 and 2015, with 2,900 jobs added during that three-year period in the fields of software publishing, data processing and hosting, computer systems design and other information services.
The figures represent only a portion of tech employment here and don't count biotechnology or hardware development, report co-author Mark Muro said. He said they probably don't include fast-growing Epic Systems Corp., the Verona electronic health records giant. Epic jumped from 8,000 employees in early 2015 to 9,500 by late 2016.
"This is a thin slice of tech," said Muro, senior fellow and policy director of Brookings' Metropolitan Policy Program.
Even more important: Madison's share of tech positions increased 0.1 percent from 2010 to 2015. It's a small but significant number, Muro said.
"Lots of places are adding jobs; only a relatively few are actually increasing, substantially, their share," he said. "That Madison is able to do that means it is truly one of the 'rising rest' that Steve Case was talking about."
Case, investor and AOL co-founder, has taken his Rise of the Rest tour around the country to showcase lesser-known entrepreneurial cities. He held a pitch contest in Madison in October 2014.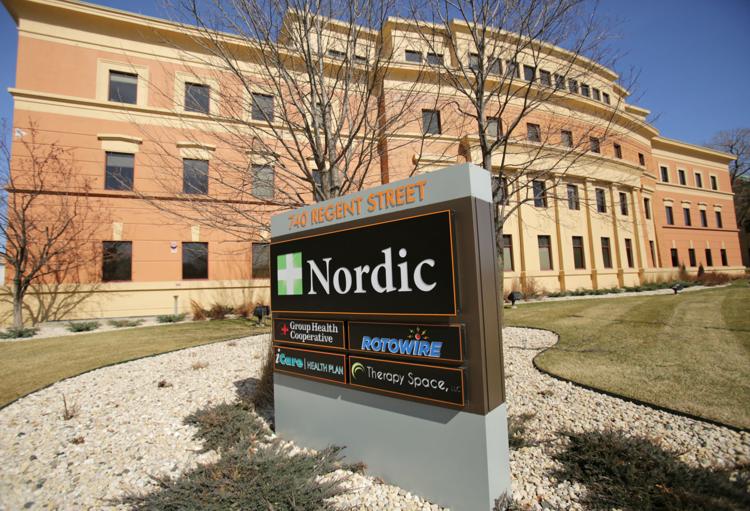 The Brookings report didn't surprise Vicki Ryan, vice president of human resources at Nordic, a fast-growing consultant company serving Epic clients.
"We've got a strong academic infrastructure, great entrepreneurial spirit, and the Madison community is a great place to make a home," Ryan said.
Nordic, founded in 2010, added 130 employees in 2016 and now has more than 750 employees, about 250 of whom are in Madison, Ryan said. Nordic was No. 1,459 on the 2016 Inc. 5000 list of fastest-growing companies, with a three-year growth rate of 263 percent and annual revenue of $137.1 million.
San Francisco, San Jose, California, and New York City topped the Brookings analysis of tech job growth.
But Muro said some tech-heavy metro areas, such as San Francisco, are not only starting to suffer from congestion and high housing costs, there are "fears of a backlash" against the skilled high-tech industry that could threaten access to visas for foreign workers who are "so important for tech companies."
The Bay Area tech world "could turn its attention even more to Heartland America for investment, particularly to places with strong computer science programs, established talent clusters and lower cost," Muro said.
He said Madison could be among those beneficiaries. "It looks like there's some great momentum. You could see Madison really emerging in a short list of places with very serious traction nationally," Muro said.
The report said only 14 of the top 100 metro areas increased their share of the nation's tech job base in a "statistically meaningful way," led by San Francisco, San Jose and Austin, Texas.
Washington, D.C.; Philadelphia; Columbus, Ohio; and San Diego showed the biggest losses in their piece of the tech employment pie.