Women in Biohealth Professional Development Event
Level Up Trust or Risk your Bottom Line
Research shows that a lack of trust affects your bottom line more than anything else. High-trust organizations have higher levels of productivity, innovation, employee engagement, retention, revenue, customer satisfaction, & loyalty. High-trust organizations are higher-performing – it's that simple.
But trust isn't something that magically appears & remains until one day it mysteriously vanishes. Trust doesn't happen by default, it happens by design. Behaviors build & break trust. And trust is a set of learned behaviors.
In this high-energy & high-impact session, you'll learn why high-trust teams are higher performing, & the 5 Core Behaviors that powerfully & effectively build trust on teams. You'll learn how to apply these 5 Behaviors to scale trust throughout your team & entire organization. You'll walk away equipped with strengthened confidence & new tools that you can easily implement right away. Get ready to level up your skills, positively transform your culture, & confidently drive business results!
Objectives:
Learn why high-trust teams have greater success & the 5 core trust behaviors
Reflect & connect on the behaviors that build & break trust for your team
Come together & move forward as a high-trusting, high-performing team
What you'll walk away with:
Feeling energized, inspired, aligned, confident, activated, & excited.
Deeper understanding of your teammates & how to interact in a way that drives connection, trust, & performance.
New strategies, common language, & skills to scale trust in a hybrid/remote environment to maximize belonging & results.
Meet the speaker:
Emily Smit (formerly Edelman)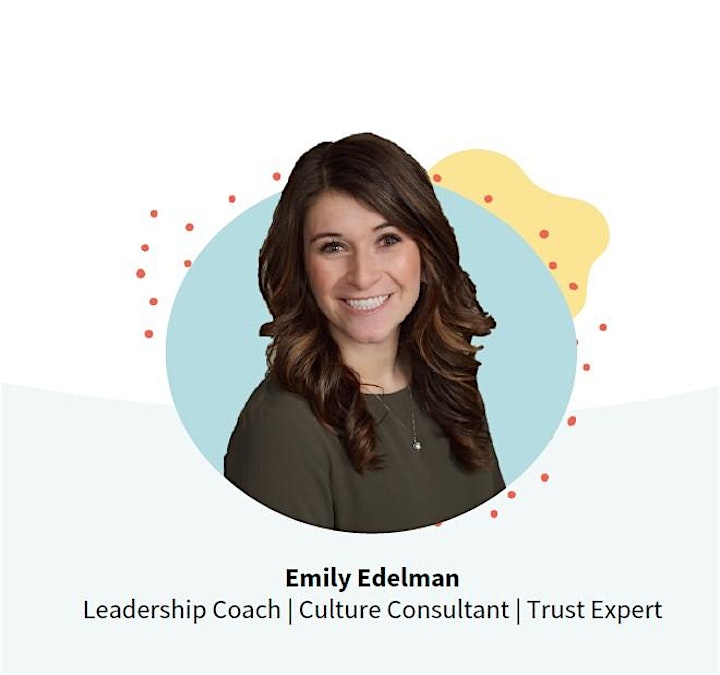 I'm a Leadership Coach, Company Culture Consultant & Organizational Trust Expert. As a coach, I love working with emerging leader to help them grow in their leadership skills, discover their leadership brand, & indulge in their culture journey. I advocate for people to be a leader at any level in their career & encourage companies to emphasize the importance of these skills in their employees.
I use my certification in Emotional Quotient to teach leadership development through an emotional intelligence lens. Not only are participants walking away with tangible skills & a greater understanding of their leadership brand, but they also gain insight into their self-awareness, adaptability, empathy for others, & motivators.
My presentation style mirrors The Perk's values around the work we do. From large team workshops to intimate group coaching sessions, I focus on making the experience safe, human, different, last &, of course, FUN!
Bottom line: I'm here, & excited, to help you take your leadership, culture, team, & life to the next level!
REGISTER HERE